Pre-Owned Jewellery

Indulge in luxury for less with our pre-owned jewellery collection. Browse high-end pieces from brands or build your existing collection with classic precious pieces at competitively low prices. Whatever your jewellery desires, we're sure we can fulfil them with our pre-owned collection.  Every piece in our pre-owned collection comes fully hallmarked and is inspected, polished and cleaned to look like new, ensuring you can shop second-hand with confidence.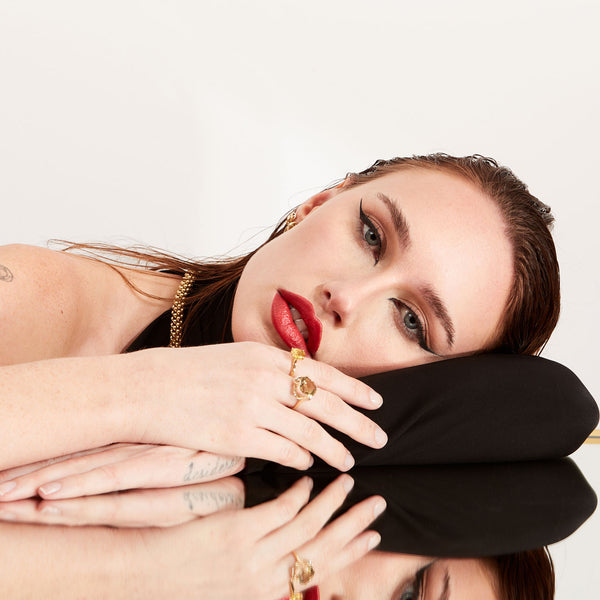 Charles Fish Signature Collection
Explore our exclusive selection of luxurious jewellery — a dazzling handpicked collection of our most precious jewellery pieces. Carefully chosen and assessed to the highest standards., every item in this collection comes with an independent valuation, so you can be confident when investing in the perfect piece.
WHY BUY SECOND HAND JEWELLERY? 

Our second hand jewellery gains you access to one-of-a-kind pieces you won't find anywhere else on the market. Our collection is curated in such a way that you get premium styles at an economical price. Whether you're shopping for yourself or a loved one, you'll find a range of high-quality, stylish pieces. For necklaces, bracelets, earrings and rings in quality ranging up to 22-karat gold, each piece is a rare delight to wear. And, with both classic and statement designs, you can sustainably elevate your jewellery collection with designer pieces whenever the time calls for it.  What's more, with each second-hand diamond jewellery purchase, you can be 100% sure that you are not impacting or contributing to the demand for new earth-mined diamonds. 
OUR COLLECTION OF PRE OWNED JEWELLERY

Whether you're a lover of antiques or luxury jewellery that doesn't break the bank, our collection of pre-owned jewellery has options to suit every individual style and preference. 
 With pieces in yellow, rose and white gold, sterling silver, platinum and the choice of diamond or crystal detailed designs, you're guaranteed to find styles that capture your individual charm. 
 Try one of our impressive, vintage-style gold chains as the perfect base layer for a modern, stacked jewellery look. Or, try a designer bracelet that can be worn for everyday classicism.
 Looking for the perfect proposal ring? Browse our unique collection of pre-owned rings. With options ranging from diamond to sapphire, you're guaranteed to find a heartwarming style that captures her beloved personality.
 Every piece in our pre-owned collection is inspected, polished and cleaned to look like new, ensuring you can shop second-hand with confidence. We also offer free delivery on all orders over £49 so there has never been a better time to treat yourself and your loved ones.
Need something in a hurry? Place your order before 2pm Monday to Friday and we'll dispatch your jewellery the very same day. Browse our pre-owned jewellery online today.